If you're interested in increasing your property value quickly, then you must pay attention to your homes landscaping.
It's possible to increase the property value anywhere between 5 and 10 percent provided you have awesome landscaping in place. The best thing about landscaping is that it can be done quite easily, and at the same time add a lot value to your property. However, lack of landscaping know how could be stopping you from taking the first steps. In this article I'm going to share a few important tips that will point you in the right direction.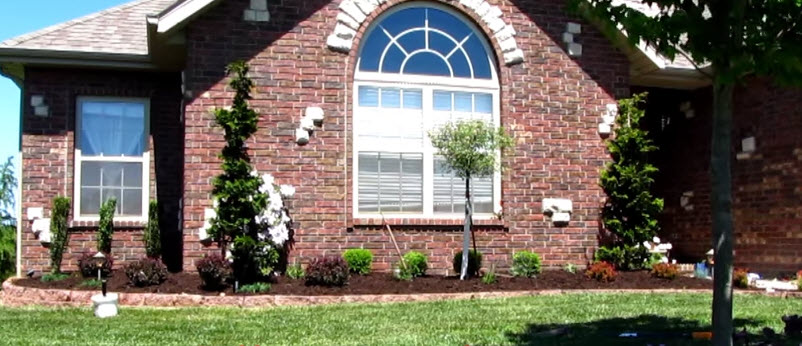 Your Home Styles and Landscaping Should Complement One Another

To ensure the best of return on your landscape investment, you must make certain that it fits with the overall style and theme of your home. You must use your imagination and look for uniformity. For example, you cannot have a Victorian style home with a Japanese garden. The Japanese garden certainly will look completely out of place. In fact, making the wrong landscape decisions like I just described, might prove counterproductive and actually bring down the value of your home. That's why it's extremely important to spend some time and mesh your new landscaping with the overall style and theme of your home. When it comes to modern style homes, you must always ensure that the landscaping is also modern. This means there should be more emphasis on greenery and beds which are natural looking. This type of landscaping will certainly fit into the overall contours of your property.

It is important that you have a good strategy in place

Instead of cluttering the backyard with
high maintenance plants, you should also look at smaller low maintenance plants. Keeping that in mind, you should not depend on plain grass alone and not have any other landscaping. According to studies conducted by Virginia Tech Department of Horticulture, it was discovered that the value of homes can go up by 42 percent, provided good foundation plants are chosen and placed in the right areas of your property. The plantings should be as diverse as possible but be careful not overdo it. It's not a bad idea to a have a good combination of perennials and shrubs, but you must limit the types of such shrubs and plants. While diversity is important, there must be an element of uniformity so that the landscape does not appear uneven, or perhaps even unappealing to the eye.

Keep Seasonal Balance in Mind

It's important to grow seasonal plants and flowers as potential home buyers are usually attracted to such landscape. While it may not be a good idea to showcase spring blooms in the autumn, it would be a good idea to have flowers and plants which stay in bloom for the entire year. You could choose blooming bulbs in the spring. You could choose annual beds during summer, and go for leaves with bright colors during fall. Evergreens are a great option for the winter season. Even though buyers will most likely only see your home during one particular season, they would be happy to see that you have plants and vegetations which could bloom and grow during the entire year.

Importance of Planting Trees

Planting a few trees can certainly make a big difference when it comes to the value of your home. There are studies to prove that having a simple tree-lined street in your garden and backyard could increase the value of your home by more than 10 to 15 percent. The reason for higher value is not that difficult to understand. Trees help remove carbon dioxide, as well as help reduce pollution levels in the air. This makes prospective buyers believe that they are investing in an eco-friendly property. The shade from large trees also helps to keep the homes and neighborhoods cooler and pleasant. This can lead to reduced air conditioning costs and lower overall electric cost. Trees are also great stress busters, and just sitting under the shade of one and looking at the greenery, can really help you relax.

Keep Your Lawn Well Edged

There is no question that a well edged, uniform, vibrant and healthy lawn, could be a great treat to the eyes. That's why you must invest time and effort to ensure that your lawn is well edged. It offers an appearance that is easy-to-maintain. Edging also sends a message to potential buyers that you care about your property and keep it in good shape. It will create a "feel good factor" for prospects.

At the end of the day there is no doubt that intelligent, well thought out landscaping can increase the value of your home. Just make sure you have an excellent plan and strategy in mind before you start. Keep it as simple and straight as possible, and don't overcomplicate things.