For Lawn Care Service in St. Louis County Call a Top Rated Service!
As a home or business owner, one of the best places you can put your property improvement money is into lawn care. Most St. Louis residents understand this. They know that every dollar they put into the beautification of their home or business is an investment sure to deliver a great return.
"Lawn care St. Louis" means exactly that – all of the year-round planning, work, and maintenance that goes into the upkeep of the grassy sections of the property – mowing, fertilizing, weeding, and leaf removal. To truly maximize the beauty of their property's lawn, most owners don't skimp – they avail themselves of the services of the best St. Louis lawn care.


St. Louis County Landscaper- When You Want the Very Best Call us!
Lawn Care St. Louis- What Services Does a St. Louis Lawn Care Company Offer?
Every property is different, so every property owner will have different needs. Some lawns have been well-maintained over the years, so all they need is proper mowing. Some lawns are in disrepair and need to be fertilized and cultivated for a period of time. Some homeowners prefer to do their own mowing, but need a little help taking it to the next level.
Luckily, most St. Louis residents looking for St. Louis lawn care find many companies offer an entire menu of services. Clients can choose any or all, as fits their needs and their budget. Some typical lawn care St. Louis services residents can expect include –
Overseeding – This is when grass seed is planted directly into the existing turf, without tearing up/tilling the soil. This is a simple way to improve turf density, and improve the color of the lawn.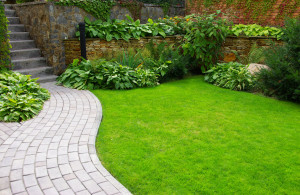 Fertilizing – Providing your grass with healthy nutrients is a staple of lawn care services in St. Louis County. Thick, healthy grass means exceptional beauty and natural

weed control

. Both chemical and organic options are available.
Lawn Maintenance – This is the professional mowing and edging that most people associate with proper lawn care. St. Louis property owners can greatly increase curbside appeal with a professionally-shaped and maintained lawn.
Weeding – Without regular weed removal and the application of herbicides, insidious weeds can take over and otherwise-a healthy lawn and ruin its appearance. The best professional lawn care services in St. Louis, Mo will use herbicides that will kill weeds while still being safe for your family and pets.
Leaf Removal – A healthy lawn needs air and sunlight. Leaves left on the yard all winter can damage and possibly even destroy lawns. Lawn care St. Louis should include yard cleanups, leaf removal, and even convenient leaf vacuuming.
Pest Control – A diligent homeowner can do everything needed to maintain his lawn and still fall prey to a host of destructive pests –voles, skunks, squirrels, ants, armyworms, chinch bugs, crane flies, sawfly larvae, fire ants, lawn grubs, mole crickets, and even fleas and ticks. There are just too many potential invaders the average property owner to protect against. This is why lawn care St. Louis services are so particularly valuable – they have the training and expertise to offer the right solution. The best lawn care St. Louis companies will offer a host of options – deterrents, insecticides, and even humane removal.
Lawn Care St. Louis – Overall Benefit
When all of the benefits of investing in proper lawn care services in St. Louis County properties are considered, along with the potential challenges faced by a conscientious owner, combined finally with the convenience and peace of mind offered by professional St. Louis County lawn care companies, it becomes an easy decision.
Lawn care in St. Louis should not be looked upon as an expense. It should be looked upon as an investment that protects and upgrades the larger investment – the property. It only makes good fiscal sense to keep a home or business as up-to-date, well-maintain, and salable as possible. If you want the best lawn care St. Louis has to offer contact Schwartz Brothers Landscape Solutions today!
All about St. Louis County
With just over one million residents, St. Louis County is the most populous County in the state of Missouri, even without the inclusion of the city of St. Louis, which was incorporated as an independent city. Since the latter half of the 18th century, this section of Eastern Missouri has influenced the economy, politics, and culture of the region like no other.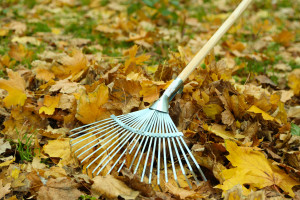 Workers in St. Louis County enjoy the highest per-capita income in Missouri, at nearly $50,000 per year. Nearly one out of every four Missouri employees works in St. Louis County, primarily in health, education, trade, or transportation. Boeing, Washington University in St. Louis, and SSM Health Care are the three largest employers.
Home and business owners in St. Louis County who are keeping an eye on property values,have reasons to be both optimistic and proactive in their thoughts and actions. The median home value in St. Louis County is $156,900, a year-over-year increase of approximately 4%, with a forecast through 2016 of another 3.4% increase. That's the reason for the optimism.
At the same time, many experts believe that the overall St. Louis County real estate market is not quite as healthy as it should be. Almost 18% of homes have negative equity, which is above the US average. To combat these issues and to make sure that their home maintains a robust resale value, many area owners are proactively hiring lawn care services St. Louis, Mo to give their homes and businesses a professional, well-maintained appearance.  Contact Schwartz Brothers Landscape Solutions today for your free estimate.