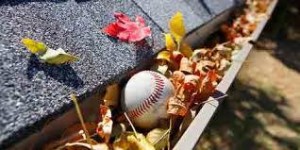 Schwartz Brothers offers professional gutter cleaning services.  Keeping your gutters clean is a very important part of your overall property maintenance. We offer seasonal discounts and specials and you can use the "request a free bid" box above to get a quote to have your gutters cleaned today.
You want to make sure you have all your leaves picked up and removed before the firstsnowfall.
If you think your gutters need cleaning give us a call for a free inspection.