A decade or so ago, shrubs were mostly to decorate the back garden.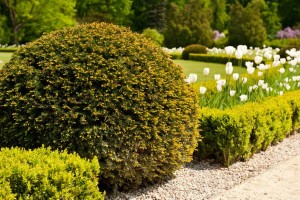 However, today shrubs come in numerous forms and a dazzling montage of colorful foliage. This is the primary reason why a majority of households use shrubs as center points in modern landscapes. But with summer disappearing after a couple of months, you have to prepare for fall, and this is why it is important to understand some very easy and simple tips to maintain your shrubbery.
During the summer, it doesn't really take a lot of effort to maintain your shrubbery. Watering, cutting and re-fertilizing is all that you need to make sure the shrubbery is taken care of. In the fall however, things can get a little tricky. In light of this, below are some really important pointers on how you can maintain the look and freshness of your shrubbery
1) A Thorough Inspection
As soon as you see the leaves of your garden trees begin to turn to a brilliant fall color, it is important that you immediately begin to search for signs of defoliation. Also, when you are at it, look for any leaves with an uneven color pattern. Both of this things can be early symptoms of problems like nutritional deficiency, insects and plant disease. Although mushroom growth isn't a glaring issue unless you see them grow in clumps near the shrubbery or the tree trunks, this could very well be a sign of root disease, decay or rot.
2) Get the Soil Analyzed
Fall is the perfect time for a thorough analysis of your soil. So, start by collecting soil samples in a tube and take it for a detailed evaluation to check for any nutritional deficiency within the soil. If the report comes back positive and shows that the fertilizer in your garden is beginning to dry and become empty of essential nutrients, you could always plant slow-release fertilizer so that it gradually absorbs itself into the soil over winter, releasing all nutrient in spring.
3) Avoiding Spraying the Leaves with Antidesiccant
A majority of modern gardeners like to incorporate the use of antidesiccant sprays. These are chemicals manufactured to keep shrubbery from dehydrating. However, it is important to understand that there isn't even a handful of research that proves the effectiveness of antidesiccant sprays. Sure, you will be able to add a layer of gloss on the leaves to give them a nice, shiny look, but nothing more than that.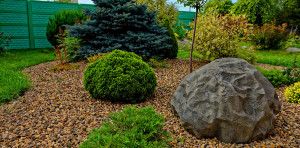 4) Pruning your Shrubs
Shrub pruning will help maintain the shape and the visual aesthetics of your shrubbery. However, the time when you should prune them considerably varies, mostly depending on the types of shrubs you have. For example, shrubs that don't have flower growth can be pruned in any season except for in summers. For shrubs that flower, you should prune them judging by the time they flower from either new or old wood.
As you can see it can be a lot of work to keep your shrubs healthy and looking good. It can be a very time consuming chore and often times one people overlook. Schwartz Brothers Landscape Solution has an entire team dedicated to shrub treatment and care and we would love to work with you. Contact us today!